Baluba Indoor Playground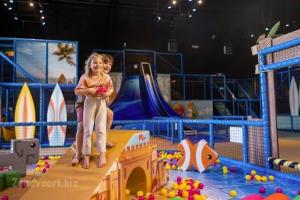 The Baluba Indoor Playground in Zandvoort is a true paradise for children. The variety of play equipment ensures that children up to 12 years old can be entertained for hours on end. It is a place where imagination and movement come together, and where they can play and discover to their heart's content. For the very young, there is a specially enclosed ...
Book tickets online
Gestrand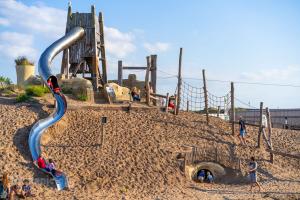 Would you like to come play at Gestrand? It's really fun here! We'll prepare a nice cup of coffee or a drink for your parents, while you guys can swing, slide, play with water and sand, and so much more! Hungry after playing? No problem, you can easily join us at the table for the tastiest pizza or fries. Outdoor playground; The playground next to ...