Cycling
Most of the dunes of North Dutch Dunes are formed by the North Dutch Dune Reserve. A pure piece of dune field that is unique in the Netherlands and even in Europe. The 5,500 acre dune field that extends from Wijk aan Zee up to Schoorl. You can cycle, walk and possibly horse-ride on a multitude of beautiful trails. But fans can also enjoy the special flora and fauna that belong to the dunes. You can still find peace and quite in the North Dutch Dune Reserve. Away from the hectic of everyday life.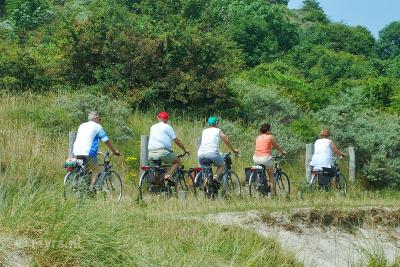 Many bicycle paths and coastal roads
Wijk aan Zee is for the most holiday guests sun, sea and beach. But there is a lot more have to offer, a lot more, many pleasant kilometres more.
The many cycle-tracks and the rural roads offer you a varied view that is uncommon in the Netherlands. The coastal-tracks through the dunes, the peaceful country roads through the countryside, the characteristic peaceful villages and the long extensive cycle-tracks. A safe and ideal environment to enjoy, by yourself or with the whole family. In short; There is a lot to discover in and around by bicycle.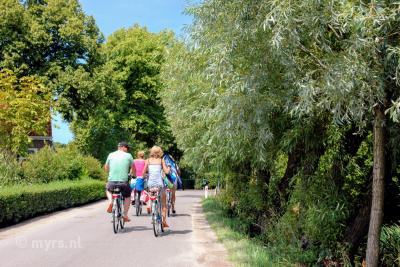 Bike Rental
Do you want to make a cycling-tour during your holiday or do you want to have a bicycle at your holiday residence? Than you can go to many places for a good rental bike. For bike rentals in Wijk aan Zee, we recommend the following companies: