Schoorlse Duinen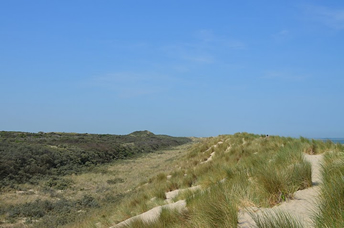 Stretched wavy dunes with bird-rich forests, open moorland and a notch in the dunes where the sea may flow in again. The stretched dune area of Schoorl is among the most beautiful in the Netherlands. Nowhere else, the dunes are wider and higher. In some places, they are no less than five kilometres wide. It is climbing and descending along the paths. Alongside bird-rich forest, open heath and wavy dunes. In some places, the sand may even spurt. The Schoorl Dunes are popular with cyclists, skaters and riders. But also the peace seeker will like it here.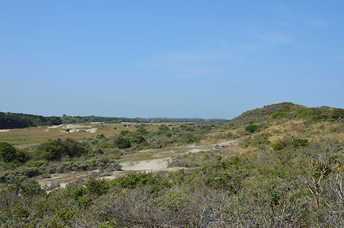 The dunes of Schoorl are a paradise for the nature lover. Open dunes are interspersed with dense forests and wet plains. Unique are the moors. They can almost never be found in the dunes. The sand in the Schoorl Dunes has very little calcium and therefore heather can grow. In some places, such as De Kerf, the sand can spurt again. New pits and dunes arise spontaneously. The dune 'walks' as it were. The sand lizard likes to be in the sand. If you're lucky, you can see him sunbathing.
Flower Carpet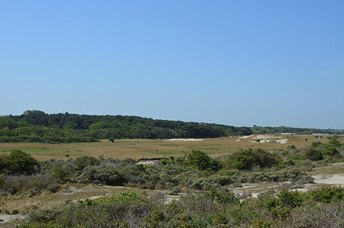 The Schoorl Dunes are beautiful in all seasons. In the winter, when the frost is on the branches, it is enchantingly quiet there. In spring, the birds make themselves heard a lot. Like the green woodpecker and the very rare nightjar. In June and July tens of thousands of dwarf rattlesnakes are in bloom. A carpet of tiny white orchids. In August, the heather colours beautifully purple. And in autumn, over 800 species of mushrooms grow there.
Flora and Fauna
The sand in the dunes of Schoorl has very little calcium and therefore heather grows; in June and July the dwarf rattlesnake blooms. Sand lizards, digging bees and wasps live in the sand. The dunes are nesting area for the green woodpecker, the woodcock and the nightjar. In the Parnassia Valley salt-tolerant plants such as salt marsh grass, sea aster, sea kale and sea beet grow.