Hoogovernsmuseum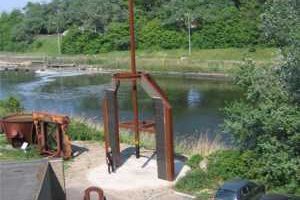 Het HoogovensMuseum brengt de historie van het staalbedrijf in IJmuiden in beeld.
De ontwikkeling van het ijzer- en staalbedrijf wordt in beeld gebracht door het presenteren van objecten, oude documenten, foto's en filmmateriaal.
Het museum is gevestigd in een historisch gebouw, de oude buizengieterij, dat gelegen is net buiten het bedrijfsterrein achter het congres centrum van Tata Steel.
Furthermore Hoogovernsmuseum is near the following sights: Corus trein (±30 m) & Sea and Harbor Museum (±2,4 km).
For information:
Buizenweg, Velsen-Noord
web.
Website